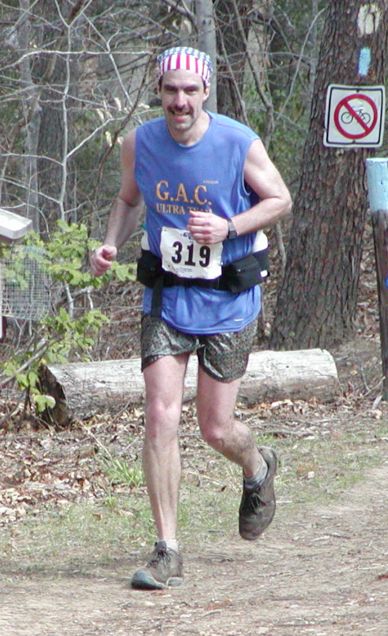 Andy Welzel at Bull Run Run 2002

From a recent email Andy sent me:
"Marty, I will always remember you getting me thru the 3rd loop of my 1st 50.
We all needed to have people pushing, moving, energizing us on!"
Andy, we will always remember your kind words of encouragement and support to get us through our own tough times ahead.
Happy trails Brother! We will miss you.


Post a memory about Andy by clicking here!

I added a few pictures of Andy at the bottom - feel free to forward more if you have them. We encourage his family and non-GAC friends to share their thoughts here too.

Current Postings
---
(Submitted March 22, 2016 17:47:20 by darlene)

Hey Andy...you've got a lot of company now...did you guys start your own running club yet?? Miss you all (Andy, Pete, Freddie and Marty). xoxo
---
(Submitted November 17, 2015 21:53:43 by Kathleen)

Didn't run Stone Cat this year, but will def be back next year. My friend Tom did a toast in your memory this yr at Al Cat's Lounge. Thanks Tom!!
---
(Submitted July 3, 2015 20:01:36 by Tom O)

Andy you are the man miss you
---
(Submitted August 25, 2014 20:32:28 by darlene)

Andy...keep an eye out for Pete.... You are both in my thoughts! xo
---
(Submitted August 21, 2014 14:57:23 by c u later)

Keep an eye on the new guy. Don't have to be too careful up there so have a blast. Don't wanna see yous too soon but our day will come!
---
(Submitted June 27, 2014 06:37:55 by darlene)

Thinking about Andy today....
---
(Submitted April 18, 2014 21:20:20 by Happa)

I had to get a new bandanna to wear this year. I will be wearing it and have it with me at Boston as usual. You will be at my as a you always were and always will be. May PEACE be with you my dear friend. HAPPA, Call me if you can...978 578 0634
---
(Submitted November 2, 2013 21:40:41 by Kathleen & Laura)

Thought of you today -all day- while running Stone Cat. Loved the toast in memory of you. Thanks Al!
---
(Submitted November 4, 2012 16:13:19 by Kathleen)

I swear you gave us the motivation and push to finish yesterday's marathon. Thanks Andy!
---
(Submitted November 4, 2012 14:39:10 by Scott)

Missed you at the Stone Cat yesterday.11/3/12
---
(Submitted May 1, 2012 15:38:21 by darlene)

Came across some great pictures of Andy when finding photos for DJ's going away party....still think of you often!
---
(Submitted April 17, 2012 12:50:49 by just thinking)

Always good to click on this to see you again and read the thoughts. Every Boston, whether there or not, I'll always remember your encouraging wave at the bus.
---
(Submitted January 26, 2012 20:13:15 by KW)

Years may pass, but you still make us smile. Thanks Andy!
---
(Submitted January 8, 2012 10:07:04 by darlene)

So glad to see so many people at the "virtual" walk for Andy this year....he's still with us in spirit
---
(Submitted September 20, 2011 17:06:59 by Kathleen Walsh)

Thinking of you as we approach the Stonecat race. You continue to be remembered and loved by your GAC friends!
---
(Submitted May 2, 2011 14:07:35 by Davey)

It's great to see people checking in here. Thanks Andy. You are a calming influence.
---
(Submitted May 1, 2011 16:31:54 by kathleen karpe)

Thinking of Andy. Maureen, Kate + Andrew. Also thinking how he cherished his GAC friends. Laura + I will pull something together for the annual walk.
---
(Submitted February 1, 2011 09:47:24 by Al Cat )

Did you know that when Andy was in college to help with expenses he drove the zamboni at Salem State hockey games. I went to a Bruins game the other night and between periods saw the zamboni - I saw Andy. I gotta get to more hockey games!
---
(Submitted January 25, 2010 16:25:59 by darlene)

Just want to let you know you're still in our thoughts...we had a toast to you the other night. (yes...another toast)
---
(Submitted October 28, 2009 00:01:50 by betty)

wow as i sit here and continue to think aboutyou you have always been a very important part of me, back to boston regional and still at danvers i will never forget you what a great advocate and supporter you left tooo soon and i only wished that our wish for our children would be shared. but i know that your children should certaianly be proud . god bless not a day goes by that i dont remember and admire you for the man you ewre and are
---
(Submitted May 17, 2009 18:33:27 by Lois)

It was nice to see your family and friends at the walk today. I know you were looking down as you made sure the heavy rain stopped before the walk began. I see how you loved the Hopkinton State Park as it is a beautiful place. You will never be forgotten.
---
(Submitted February 19, 2009 13:20:22 by Al Cat)

I thought I was having a bad day today and for some reason I starting thinking about you Andy and also some of the talks that we had. Again you were there for me, putting things in the right perspective and allowing me to see the real light. I love you brother. Al
---
(Submitted December 15, 2008 09:02:43 by just thinkn')

Merry Christmas Andy... your spirit lives.
---
(Submitted September 24, 2008 20:57:26 by marty)

I have added a "secret word" that you must enter when posting to Andy's page to thwart the posting webbots. I hope this takes care of the trash postings. Thanks Davey for pointing it out.
---
(Submitted August 14, 2008 22:04:03 by Denny Manning)

WOW This is incredible!!! I met Andy at Church Camp in Deering, NH as a young teenage girl--he had the biggest smile and the gentlest way about him & we wrote back & forth for a long time after we became "camp girl & boyfriend"....I don't know what compelled me to look him up on the web but I am so happy that he had all of this wonderful life ahead of him....his friend was Rick at the time (don't remember his last name....but Andy went farther than I expected...and God Bless Him Always...Denny
---
(Submitted May 16, 2008 13:42:11 by darlene)

We had another toast to Andy the other night after the Mother's Day Run...we're still thinking about you Andy!!!
---
(Submitted March 8, 2008 16:50:23 by KW)

Just got back from a conference in Albany...last time I went in 2006...I made a stop at Andy's house to check in. I can't believe it has been almost 2 years since we lost our friend! His memory always brings a smile to my face. We know he will be at the Boston starting line!
---
(Submitted February 7, 2008 17:43:47 by darlene)

Just a note to let you know we're still thinking about you Andy!!!
---
(Submitted May 1, 2007 13:46:18 by Michael)

It has been a year, but Andy is still in my thoughts. Wishing his family much support on this milestone day.
---
(Submitted May 15, 2006 22:15:15 by A Eulogy by the Coach)

Andy-our dear Andy, we love you. We may not have told you but we do. You wore many hats, correction, many bandanas - a Dad, husband, son, coach, brother, uncle, Dr, friend. Andy was a runner. He would leave work in Danvers, run in Topsfield, drive home to Hopkinton. He loved to run races in Maine. A family of runners. One sister ran as well as any gal in the country. One brother had run 36 straight Bostons. But it was Andrew's and Kate's running that meant so much to Andy. Andy went to W W to improve his running. He was dedicated, wore his beeper while he ran. We'd be in the woods & his beeper would go off, he'd say Gilly, send me out of here. He made a difference here. We would listen to the blues after a run & sometimes would go see a show. Today I am wearing a pullover. It's a finishers award for this years Bull Run 50 miler. It was a tough day, cold wind & rain. Mile after mile of mud. I had Andy on my mind. I had decided I would give my pullover to him. I brought it w/ me the day of the walk. But I was unable to see him. I will keep it now, and think of him when I wear it. I will be proud to wear it, and I will stand tall. We love you Andy, even if we never told you.
---
(Submitted May 12, 2006 22:32:49 by Vicki)

Andy was a great friend, a running buddy that you could talk and feel safe with. He was a confidant, with a great perspective on life. I remember about 10-11 years ago runnning Bay Circuit Fifty and coming over the hill in North Andover and seeing bandana head as I called him with Drew in the back pack. He was always there when I least expected, Providence RI Marathon in 2000 streching in the gym waiting for the start I look across the room...bandana head!! We had a long fun run then, so many others that I will hold special and the e-mails to the end. Until we meet again my friend, Thanks for the memories.
---
(Submitted May 10, 2006 20:55:38 by John)

Maureen, it is not uncommon for a ultra runners to have ¡° Pacers¡±, people to support a runner along the course: to provide physical and emotional support so they can complete the run. When they feel depleted or like giving in before the end, the pacer provides the commitment to do what is needed so the runner can finish. Well, that commitment is one thing the GAC has tried to give back to Andy. He was certainly there for us, both on long runs and also in his capacity to give support back to many of us at other times. Maureen, you have been the Ultra Pacer here. Being there for Andy, Andrew and Kate, on Andy¡¯s longest and most difficult final run.
---
(Submitted May 10, 2006 16:12:32 by Al Cat)

Oh yeah the Beeper. When that beeper went off in mid-run the race was on to get back to the store. From gentleman's run to all out sprint. Man, could you run. Long may you run Andy. Peace. Your friend always. Al
---
(Submitted May 10, 2006 16:09:06 by Al Cat)

One of my enduring memories is of Andy and his Beeper during our runs. For you kids out there a beeper was this pre-celluar medieval device that one wore when someone needed to get in touch with you. The key word in this definition is 'need'. Andy chose a profession or perhaps it chose him, in which he helped those in need. And Andy you were a friend who was always there when I needed you. So many miles, so many talks of family and kids, of life's challenges, of love and loss of the ups and downs. But there were also so many good times and the laughs and jokes always but things in perspective.
---
(Submitted May 8, 2006 21:59:11 by Maureen)

To all GAC...Andrew, Kate, and I would like to thank all of you for your commitment to a very special person...I told Andy all about the walk and his face lit up...it was his toughest race and he saw it through to the end...it was Andy being Andy!
---
(Submitted May 6, 2006 17:10:41 by Kathleen)

Marathon day was extra special this year as we had the good fortune of seeing Andy as we were about 1 mile from Athlete's Village. He was out for a walk. The whole bus cheered when we saw him! Speaking for myself, I drew strength from him during the marathon. Although I missed seeing him on the course, I know he will always be watching from mile 6 and mile 20 -cheering on the GAC!
---
(Submitted May 6, 2006 17:07:03 by kathleen)

When Andy was first diagnosed...I remember visiting him at MGH. Not knowing what to do...I basically made small talk. Going home, I called Dan Peterson to see if he could help Andy. (Dan had a terminal illness - stage 4 melonoma.) Dan said he would call him. I called Dan to "see how it went". Dan said, "well, not very well". I never brought it up with Dan again. Just before Dan passed away in March we talked. Dan said to me..."...thanks for having me talk to Andy, we ended up having many meetings where we chatted, cried and wondered aloud about the next step". Dan say he was grateful to have a friend that truly could relate to his situation. As we know from Eric....it was just Andy being Andy.
---
(Submitted May 6, 2006 16:46:39 by Lisa)

I remeber the day Andy showed me this website. I saw the bandana he was wearing..hmm I said, there has got to be something a little "cooler" then that! He laughed that hearty laugh. I gave him the bandana with the american flag telling him he couldn't go wrong being patriotic. I know it would have made him laugh to see the folks at the walk wearing the same bandana. He was my colleaue but mostly my dear friend. I will miss his laugh, his big smile,his stories...I will miss him. Thank you for pictures of happier days.
---
(Submitted May 6, 2006 14:55:04 by John )

Andy was a good friend. I will miss him. I know his fellow runners and co workers ,family and extended family,(some who until recently didn't know much about the GAC), may visit this message board now for a smile or two. What a great tribute to a person who made us all a little better by knowing him.
---
(Submitted May 4, 2006 07:55:22 by Carol)

Andy for your run through the heavens. The Ultra Runner¡¯s Prayer Lord, watch over me today as I run.Lord,watch over my spirit.As time passes and my commitment dims and blurs, may the inneresources that You gave me come forward and give me the resolve to press onward. Lord,watch over the trails and mountains.As they seek to challenge me.Please allow me to seek out that shelter and give me time to enjoy the boundless beauty they possess Let the mountains offer me a test and a challenge But also a passage through which I may safely pass.As I continue to press to the summit, may the traillead me where You want me to go.Lord,¡°I have fought a good fight,I have finished the race,I have kept the faith.¡±
---
(Submitted May 4, 2006 5:11:52 by marty)

Feel free to post something about Andy. Below are a few from the man himself.
---
(Submitted April 6, 2006 17:13:49 by Andy)

To all of GAC headed to the BRR---have a great time --I will be thinking of you, the Blue Bells, the Rambler, the support of many, and wishing I was there with you! Good Luck!! Andy Welzel
---
(Submitted December 25, 2005 23:00:23 by Andy)

Thanks!!
---
(Submitted December 24, 2005 22:53:21 by Scott and Debbie)

Dear Andy, Thank you so much for your Christmas tidings. I can't talk Johnny Bravo's talk but agree. You are the man! We wish you and your family the very best Christmas and New Year. To all GAC, Merry Christmas and Happy New Year!
---
(Submitted December 24, 2005 08:05:50 by Johnnybravo)

Hey Andy - you da man. Have a Good Christmas and wishing you hope and cheers for the New Year.
---
(Submitted December 24, 2005 01:07:05 by Andy )

GAC--Merry Christmas--and Happy New Year--and Happy Holidays!! Thank you so much for your support to me and my family this past year!! I hope to see you all sometime in 2006!! Andy Welzel
---
(Submitted June 26, 2005 21:28:15 by Andy W)

Amy and Aimee----Great job!!!!!! WOW!! Andy Welzel
---
(Submitted September 13, 2004 06:52:22 by Andy)

Great Job all of you !-----WOW! Runners and crews! Nice work! Andy W.
---
(Submitted July 19, 2004 15:45:35 by Andy)

WOW!!!--Just checked out the results at VT.--you are all awesome!--Congrats!!!--Andy Welzel
---
(Submitted June 28, 2004 10:41:48 by Andy)

Al, Cheryl,Pete, Davey and Ray!!--Congrats!! Nice work!! What a crew--looking forward to hearing a few stories! Andy Welzel
---
(Submitted November 10, 2003 07:51:06 by Andy)

Lori----WOW---"you went girl" nice work! Aimee--well done--saw that determination in Maine! Joey D.--nice work --"Brother" Gov.--Hope you are hooked--Nice job!! GAC--MArathoners--nice job all of you!! Again Gilly/Jeff--nice organization- soup to nuts! Andy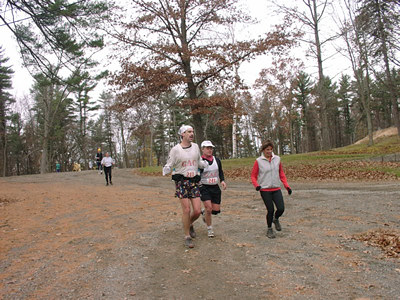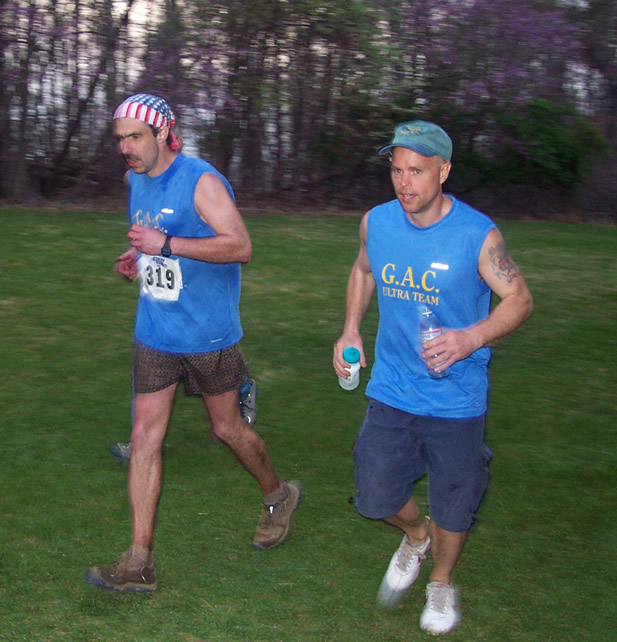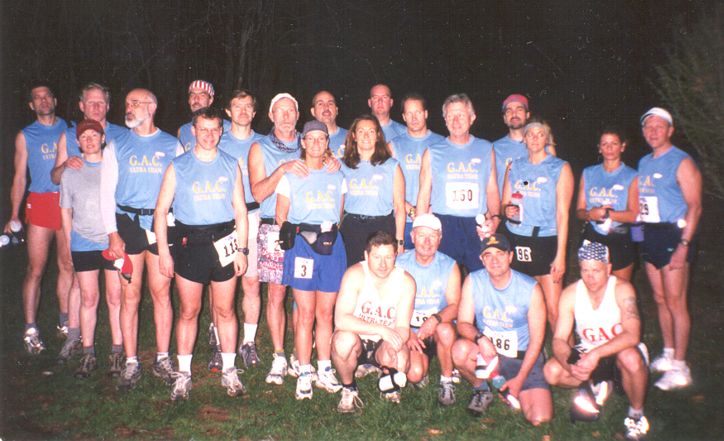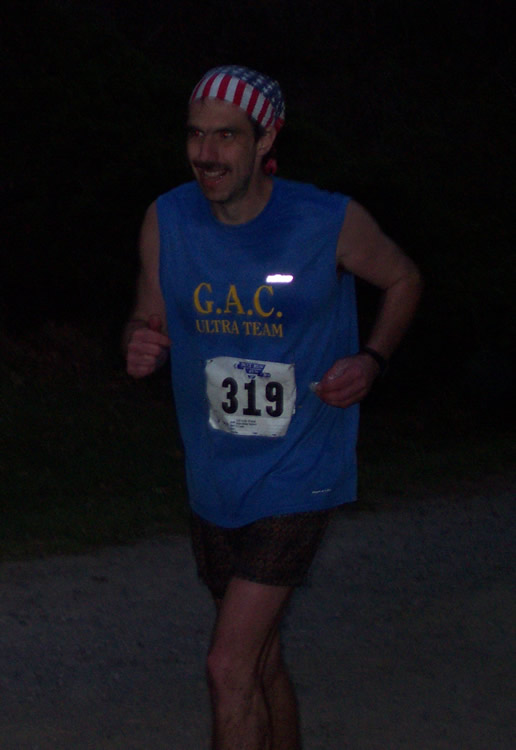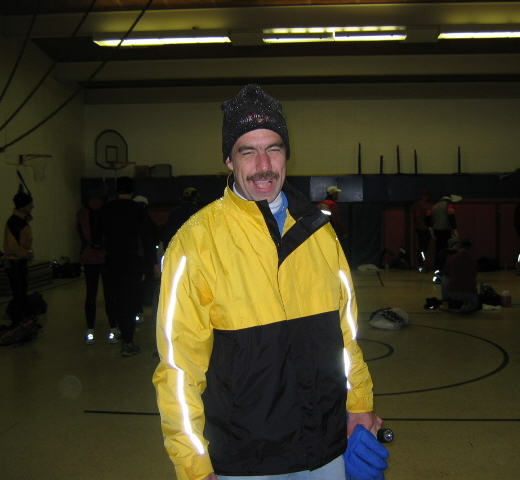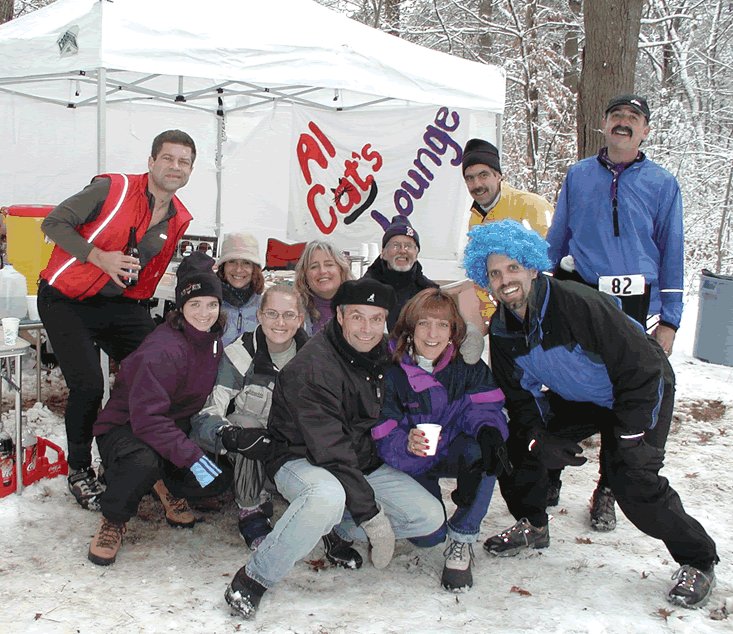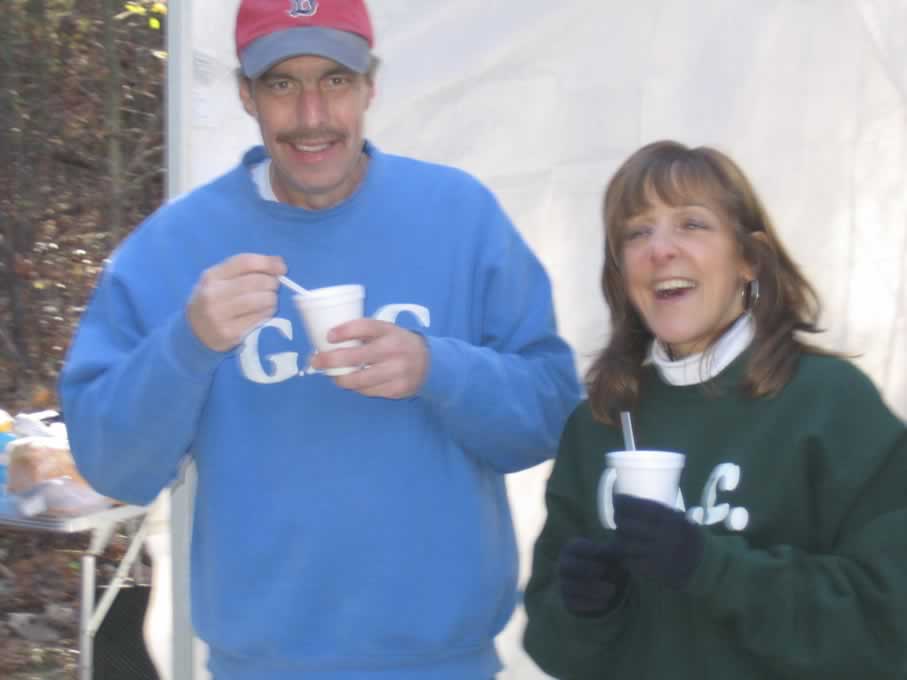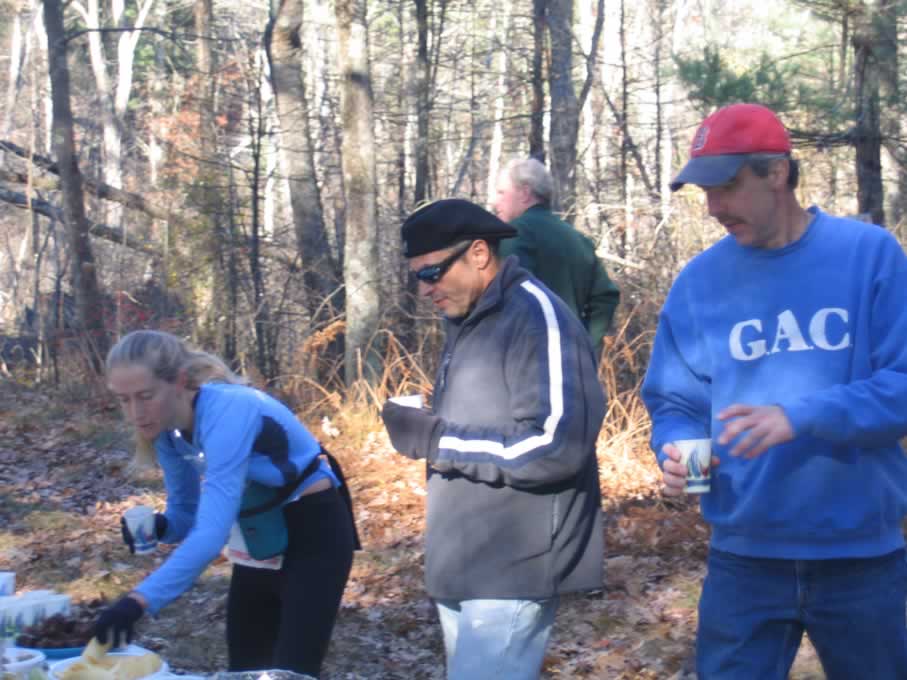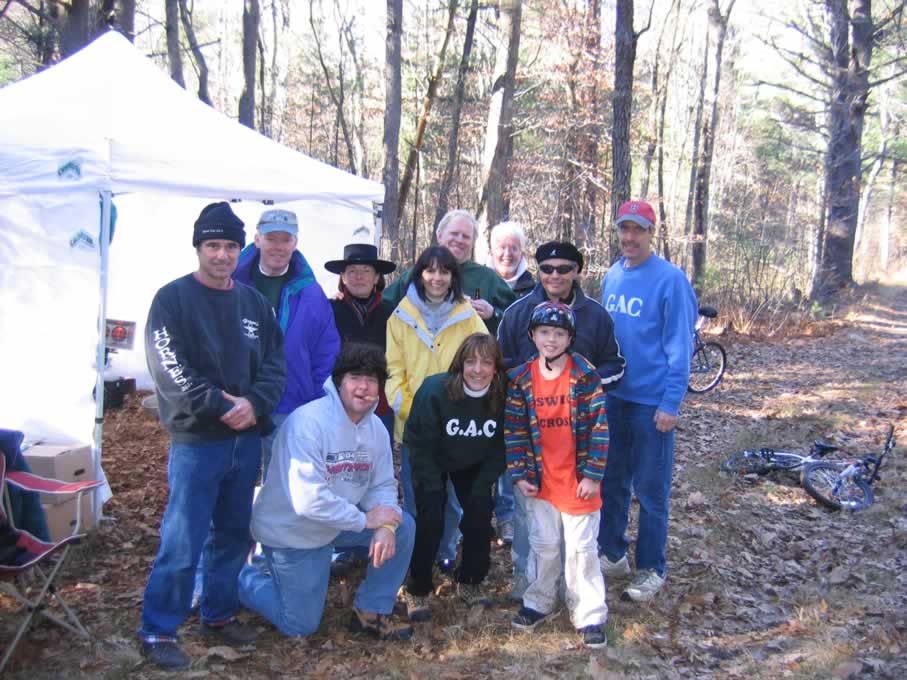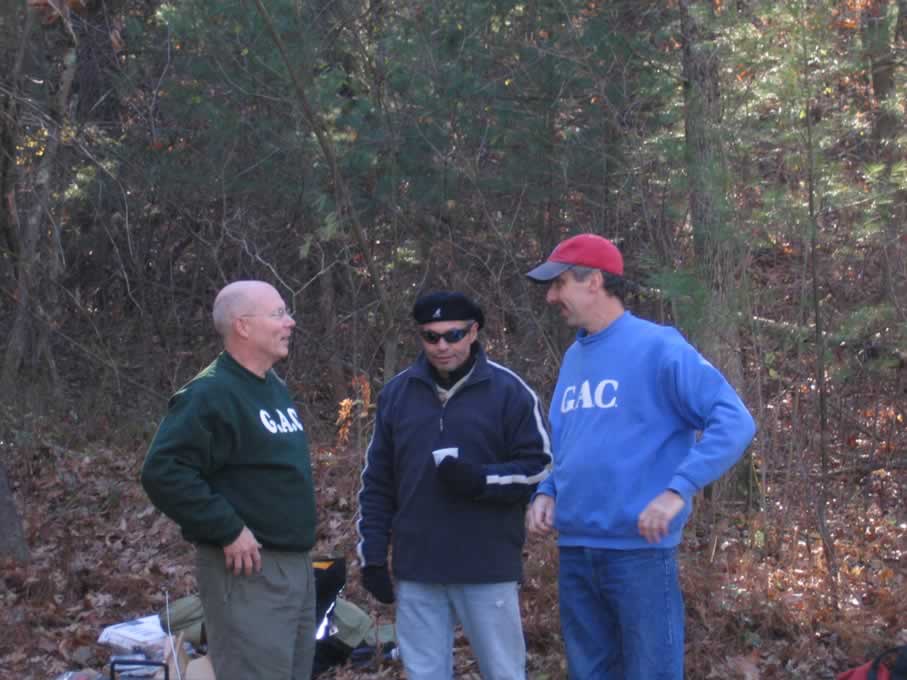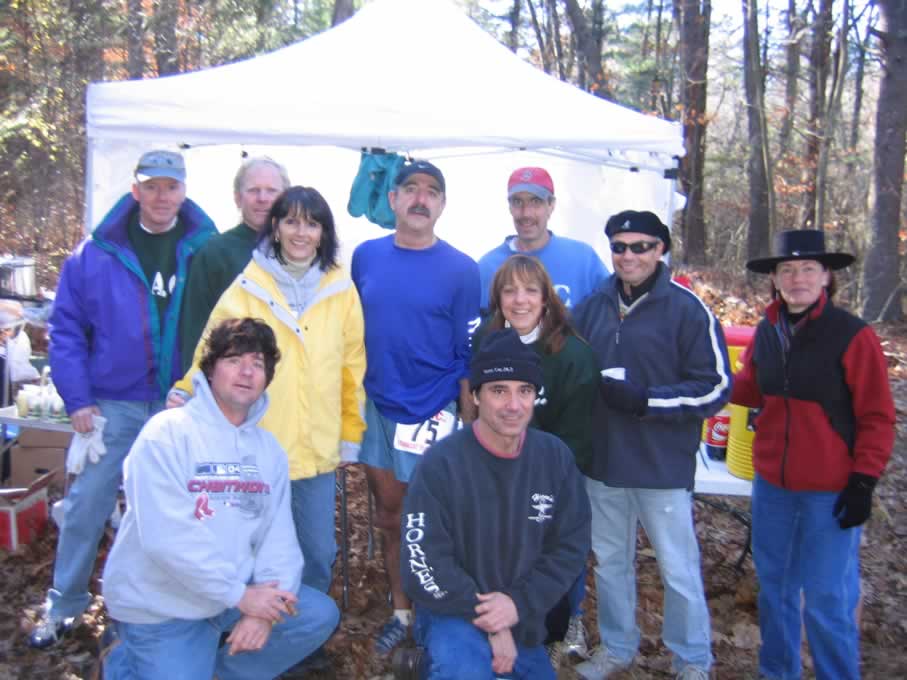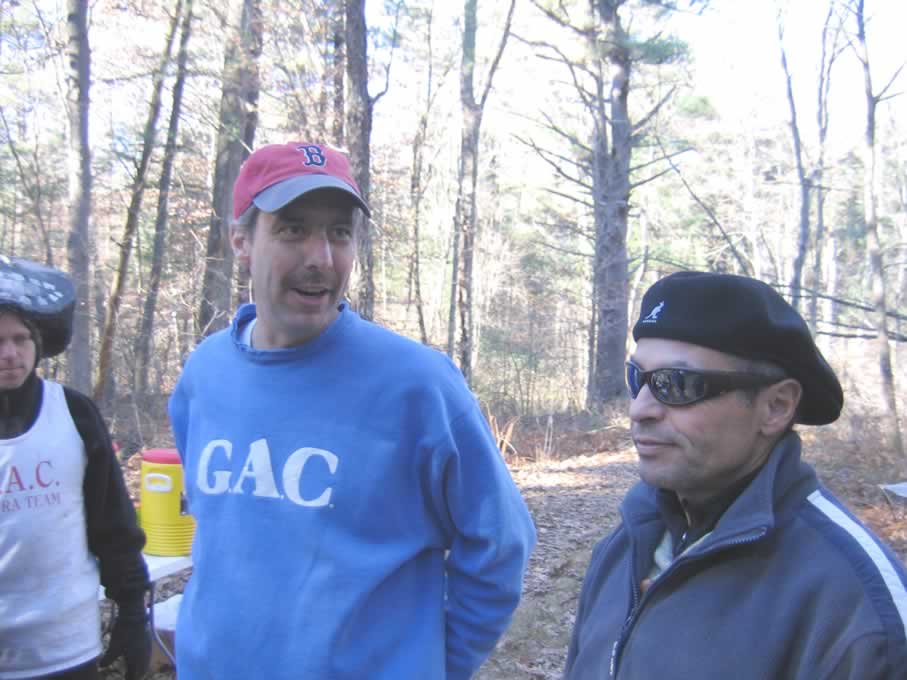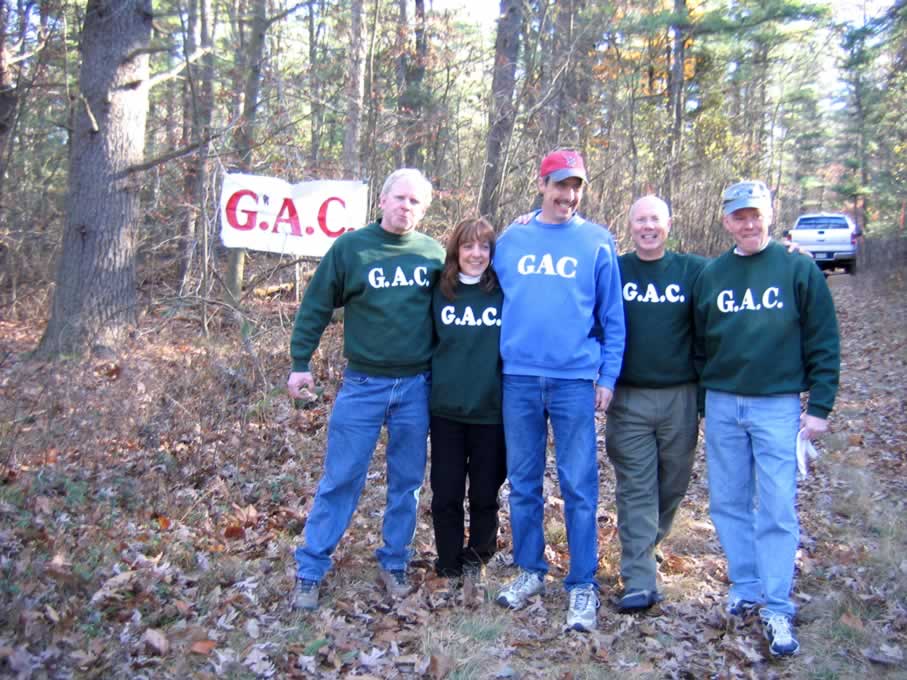 ---

Home | Come Run | Coach's Corner | Club Events | Club Races/Apps | Results & Reports | Photos | Favorite Runs | Club Contacts | Club Records | Links of interest